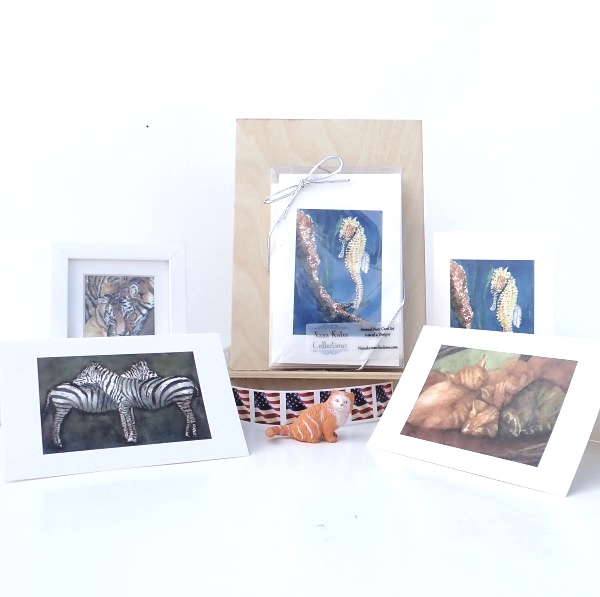 Okay, I admit it, I sell cards that would be wonderful if used as Thank You Notes. That was my hope when I created them, but I am not sure if Thank You notes are all that common anymore. Why would you take the time to purchase a card, write a note, buy a stamp and send it in the mail, when you can just write a text or email for free.
I have three reasons that have come out of recent experiences:
Teaching young people how to mail a letter. (This could be a little embarrassing for my 12 year old granddaughter, but I think it is worth the risk). My granddaughter received birthday money from her Great Grandmother. I encouraged her to write a quick note acknowledging the gift. I suggested she include her intent for the money, just so Grandma knows that it will be used for something special. I helped my granddaughter by putting the address and return address on the note and placed the stamp on it as well. I watched her write the note and place it in the envelope and sent it home with her so she could mail it from her own address. Well, it was a few weeks later and Grandma had not received the note. What was the problem? It turns out that my Granddaughter had moved to a new house and had never mailed a letter, so she had no idea how to put the letter in the mailbox. Please verify that children know how to mail a letter.
Let people know you have received their gift. I recently sent a birthday card with money to another one of my grandchildren and did not hear back from her in any form. Well, it arrived 10 days late and her mom was nice enough to let me know the problem. I had mailed it to the wrong address. I mindlessly copied the address from my cell phone contacts without realizing it was going to the wrong town. Now this could happen if you send an amazon gift or a card or any other gift through a delivery system, it is good to have a record of receipt from the recipient.
Its just nice to get something in the mail. It used to be that getting mail was kind of special. Hundreds of years ago, people used to send letters to tell about current events and share news or send invitations. Now we have the internet and instantly we know more about our friends and family than we care to know, so information is no longer special to us. The mail contains advertisements, political notices, bills, the weekly shopper and other trash that immediately hits the trash can. So now when a letter or a note comes in the mail, its even more treasured than in the past because it is such a rare commodity. It expresses a sense of love and caring that can never be reflected in an email or text. A note or letter can be saved away and read later when the day has been long and hard and a cheerful message is a reminder that someone else cares.
So send someone a note today. Thank them for being a part of your life. I guarantee they will savor it long past your next Facebook post.