Just Say Yes
A fellow artist informed me that Mount Horeb Driftless Historium had two weeks to find a new display for their their large street windows walk-up gallery and would l like to display my watercolor paintings. Two weeks, was he crazy? How do you set up a show in just two weeks? How many paintings, what was the theme, how much room would I have to fill, what kind of advertising and posters? So many questions, so little time.
I immediately went into cynic mode and texted him back saying no, just not enough time. He said he would inform the 14 South Artists organization we belong to and see if any of the other artists would be interested. Working quickly because of the short turn around time, he sent off a post on Facebook.
Earlier that day, I had listened to a motivational podcast about another artist that had finished a new collection and was looking for place to show them. Covid hit and nothing was available. All she wanted was a big enough room to hang her work to take photographs. Then, all of a sudden a space became available for a short period of time allowing her to display her work and admit small groups to visit. She was not prepared. She had nothing, no website, no social media, no proper clothes, but still she said yes. As a result, many new opportunities have opened up, just by saying yes. So even though my natural instinct was to run for the hills, I said yes.
Christmas Card Retrospective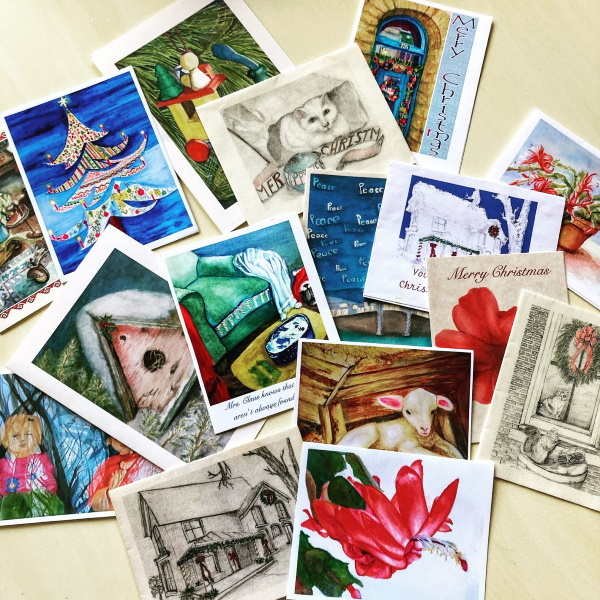 I have been creating unique Christmas cards for the past 20 years for my husband's customers as well as friends and family. One of the reasons I started doing watercolor paintings was because I wanted to make better cards. Over the years I have stored the original artworks and many have been framed to hang in our home at Christmas. I wondered if I had enough of these paintings to put into the display window.
My husband and I laid out the measurements of the display backdrop on our floor and we placed the painting in a tree pattern, hoping we had enough art to fill the display window. I had fifteen paintings and they would fit the window perfectly. I thought if I added lighted garland to the border of the display it would look like a giant Christmas card.
But that only filled one window. I needed to find another artist to take on the other window.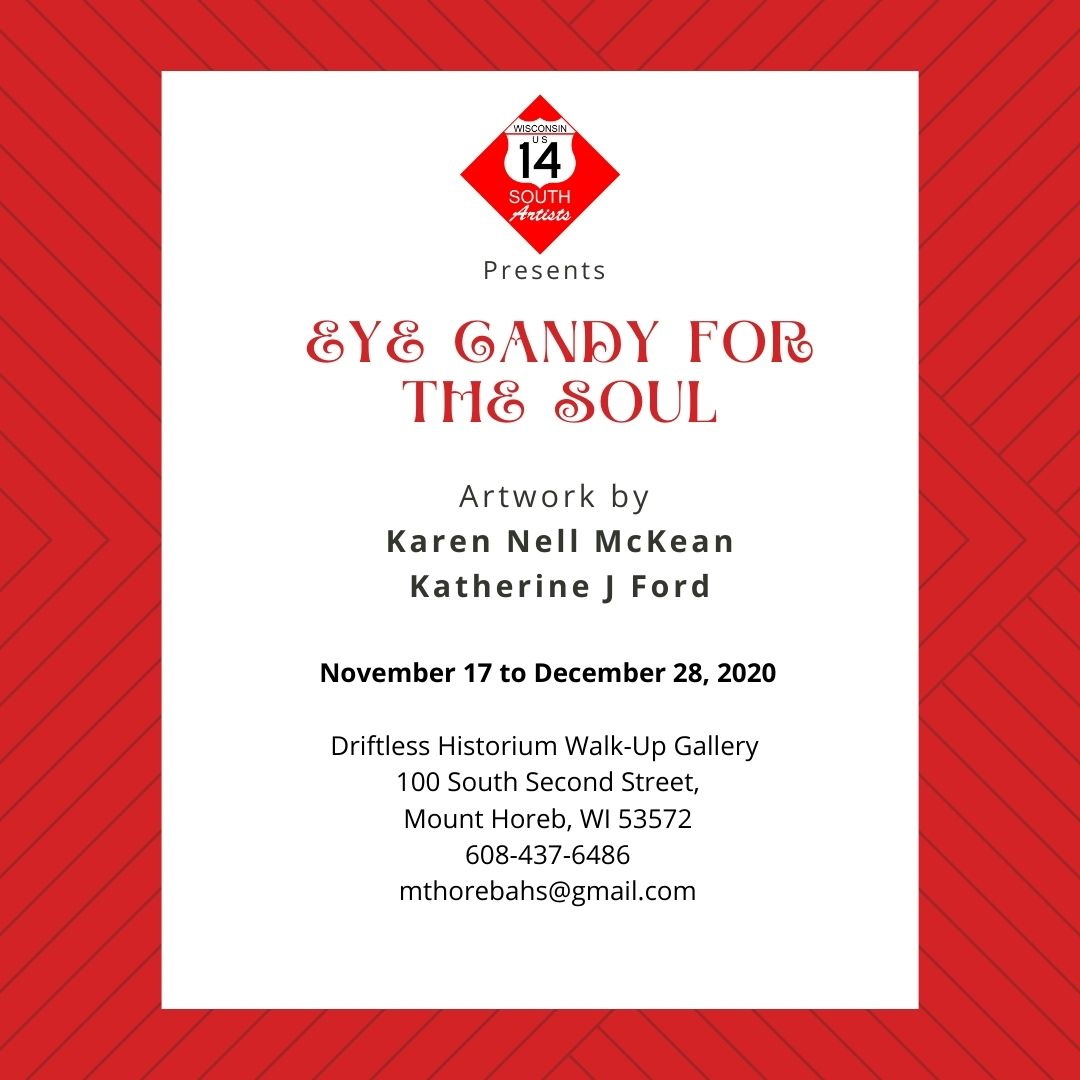 Eye Candy for the Soul
My artist friend had already posted the need for another artist in the 14 South Facebook Group and there were a couple of people interested, but only one ended up taking on the challenge, Karen Nell McKean. Her work is completely different from mine and much larger in size, so she was more than able to fill up the 8 x 10 foot space.
It seems like having a window display was kind of like an old fashioned Christmas window, a treat for the eye and that is how we named the displays.
In the end I was very happy that I decided to take on this project. Working with Destinee at the historical society was so easy and she was so cooperative and decisive. I am not sure what opportunities may present themselves because of the display, but my hope is that it brings a little bit of joy to all that take the time to visit.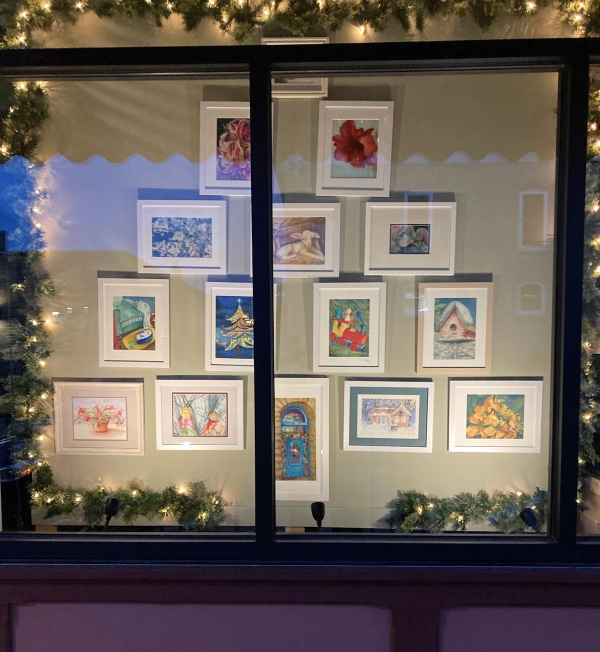 If you can't visit the Walk-Up Gallery, Visit the Virtual Gallery