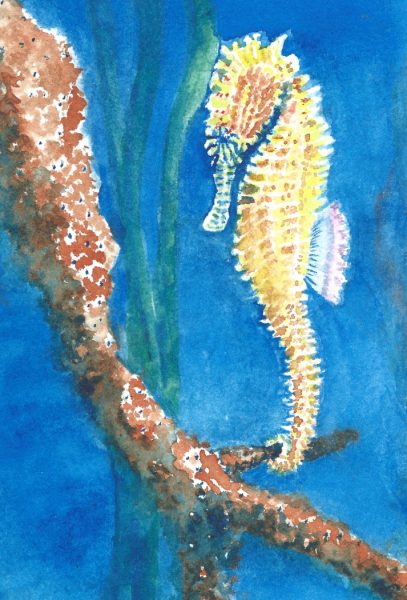 Dave and I made a quick trip to visit our daughter and granddaughter for lunch. We have all be very busy and this was a way of getting together for a short visit to find out what has been happening in our lives. We had a nice lunch, got caught up on our business and then my granddaughter told a little story about her trip to the big box store. Her story reminded me just how much courage it takes for young people to grow up.
My granddaughter had some money she had set aside so she could buy something special just for herself and she had found a pair of sunglasses she liked at the store. They were nice enough, but when her mother looked at them, she informed my granddaughter that the value of the sunglasses did not compare with the price. My daughter was being helpful and she is quite frugal and generally can make a dollar go farther than anyone I know, so her advice is sound. My granddaughter is about 13 and doesn't have the buying skill of an adult, and she was thankful for the advice but this reality would mean the sunglasses had to be returned.
I don't know about you, but I hate to return stuff. I know it isn't that hard and most of the time the process goes without a problem, but one has to either admit you made a mistake or something was wrong, and there is paperwork to fill out and just a lot of issues so sometimes I just keep stuff to prevent the bother. Well here is this young woman, moving into unknown territory. She has no idea what to say, how to say it, or what the customer service person will do when she admits her error in judgment. She will have to muster up all her courage to move past her fears and approach the counter. Now, her mother was with her helping her form the words, but even so, I can just imagine the amount of adrenaline coursing through her body and that flight/fight emotion was telling her to run.
My granddaughter overcame her fear and returned the item, and all went well. She learned a new lesson and her success will help her try something new again in the future because of past success. I was glad she shared this story with me. I think she was a bit embarrassed to talk about it, but that too required courage.
The seahorse in the picture above doesn't really have anything to do with this story other than I have always thought how brave the father seahorse must be to carry all his offspring inside of his belly until they are safe to leave his side. Fear is a big deal and this story is a good reminder that young people meet new challenges each day and some embrace these challenges eagerly and others must overcome deeper levels of fear just to make it through the day. I am thankful that my granddaughter has accepted the Lord, Jesus Christ as her Savior because she can always reach out her hand to Him to guide her through moments of fear when there may be no one else to help her.
Isaiah 41:13 "For I the LORD thy God will hold thy right hand, saying unto thee, Fear not: I will help thee."