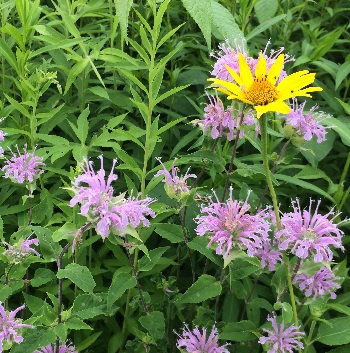 The inspiration for my watercolor paintings has generally come from things I see or ideas that have come into my head. Once and a while I have been asked to come up with a card for a special occasion such as a birthday or wedding and I have struggled with that because the person requesting has an expectation on the outcome that I may not be able to satisfy. So, when several people approached me about creating a card that could be used as a Sympathy card, I wasn't very eager to take on that challenge.
I truly admire those greeting card writers that can come up with just the right words that can sooth and comfort, that is truly a gift. I struggle with knowing what to say to people that have suffered the loss of someone they love.
I have been told my family lacks the "tact gene", so whenever I go to visitations, I fear I will say something terrible that will ban me from entry to all funeral homes. More likely than not, the family comforts me more than I do them. There is song that talks about that very thing called "Faith Like That" by Gordon Mote. https://www.youtube.com/watch?v=gnNLsf1UcWE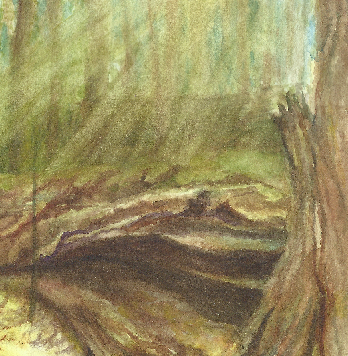 In spite of my "tact" deficiencies, I decided to try and discover an image that would honor the person who has passed and comfort the family. I thought about a fallen tree and how the tree's legacy continues on long after it has fallen by enriching the soil, providing protection for animals and opening light into the forest floor for new growth. You can see part of the painting in this image. But it just wasn't working for me. So, I am on a new path and hopefully it will be better.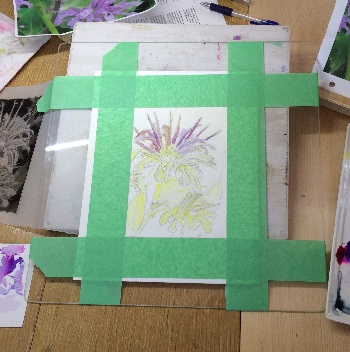 I do my best work with flowers and looked for flowers associated with sympathy. I came up with Balm of which the Bee Balm is included. Bee Balm or Monarda or Bergamot can be a wild flower and found in prairies. Well it just so happened that my son's family planted a prairie on their farmette and I had taken some pictures of the Bee Balm. So I have proceeded with this safer approach and hopefully the "Prairie Story" I hope to write will meet the needs of my fellow Extraordinarians.
I think I am very close to completing the painting, but the message will need some work. If anyone has any words of wisdom for me, please feel free to leave a comment or send me a direct email, I am very open for advice.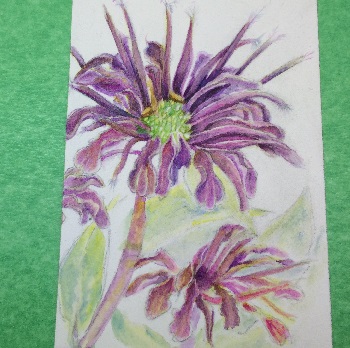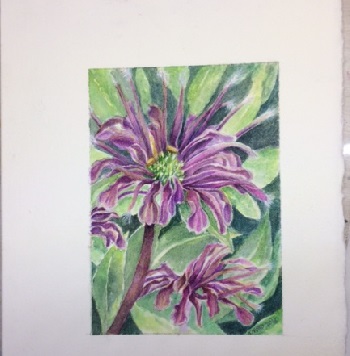 This is a picture of the finished painting. It took a little longer than i thought, I took a little time off for myself and get away for awhile. The painting is easier than the writing and I am praying that I will have inspiration that will help me find the right words. I hope you will pray along with me as well.
https://www.youtube.com/watch?v=gnNLsf1UcWE