August Work in Progress
In June I attended a birthday party for my grandchildren at a farm outside of town that had a menagerie of animals that the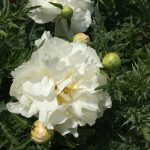 children could play with. It was an older farm that wasn't being actively managed and some the garden areas had been neglected. Near one of the outbuildings was a grouping of peonies that were competing with the bull thistles. My step-daughter and I immediately knew this was a special opportunity to show the "beauty and beast" of life.
I started to paint this picture in July, but I am not very skilled at painting white flowers. Trying to get the soft shading on the petals and still have the flower appear white was hard and I ruined the first attempt. I guess that will be called the practice painting. So I regrouped and I made the picture a little more defined, trying to show the thistle pricks more clearly and came up with a better layout.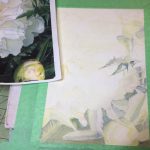 The first wash of the new painting started out pretty well and I was liking the detail.
I have added more intensity to the thistle at the this time, but now I have to move to the peony and frankly I have been a little hesitant. I have a certain fear factor of messing up a good thing. I haven't touched the painting in couple of weeks and told myself I had other stuff that is more pressing, but that is just fear.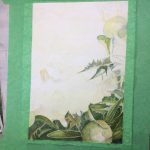 But that is what Pricks and Petals is about, fear is a form of pain that stops you from moving forward and enjoying the beauty of life. What I need to do now is let go of control, give this project to God with open hands and trust on the Lord because He is the one that has given me the gift of creativity and He is the one that opened my eyes to this wonderful message, so He is the one that will help me accomplish my goal if it is His will. In fact, I think today will be the day I will start again, praying continuously that it will turn out to be a blessing to me and to you.