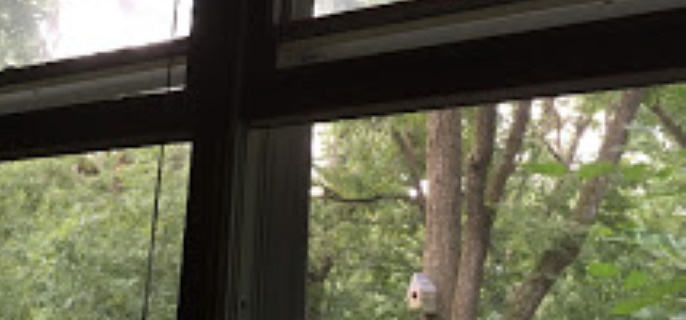 Our bedroom window looks out onto a grove of Black Walnut trees. In the summer when the days are cool we have the windows opened and our wake up call is set off by the morning sounds. Early in the spring there is a cacophony of bird whistles as they anxiously start to set up housekeeping for the year. This starts at about 5:00 am, although we can ignore it for at least another hour until the crows start calling for the few scraps we leave on the table. The most wonderfully annoying sounds come from our close neighbors, the wrens. We have four houses set close to the house, because for some reason wrens like to be nearby. They start their scolding early and keep us company for most of the day.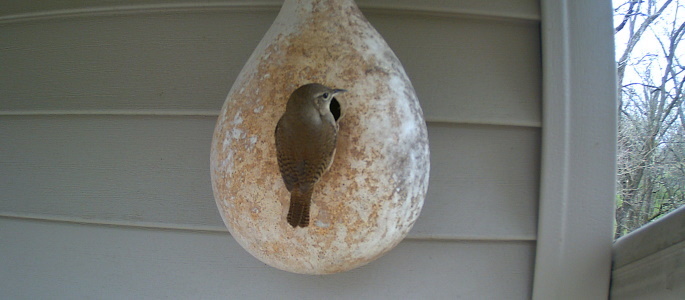 The most entertaining wrens occupy a gourd on the front of our home next to a screened "cassita" we have on our front patio. They fly in and out without paying any attention to our noisy gatherings from April to then end of July. Generally they have two sets of chicks and once they have completed their housekeeping they leave until the next season.
I wasn't keeping track of their absence, probably because of the heat and our windows were closed, but early in the August it occurred to me that we no longer had our early morning wake up call. The woods were quiet. The pestering had stopped and now only the crickets or cicadas could be heard. Now instead of wrens chirping, we hear the squirrels husking the walnuts, dropping them on our shed roof and then the gnawing sounds as they scrape away the hard outer shell of the nut trying to find the inside meat.
The summer sounds are softening, signally change. The lack of sound is deafening as your ear reaches out trying to recapture the excitement and energy that once existed. There will be a slower pace, change is in the air, the flowers have found their peak and will now diminish as the days shorten. Preparations will start for a new beautiful season with fall colors and the quiet of winter when sounds are muffled by snow.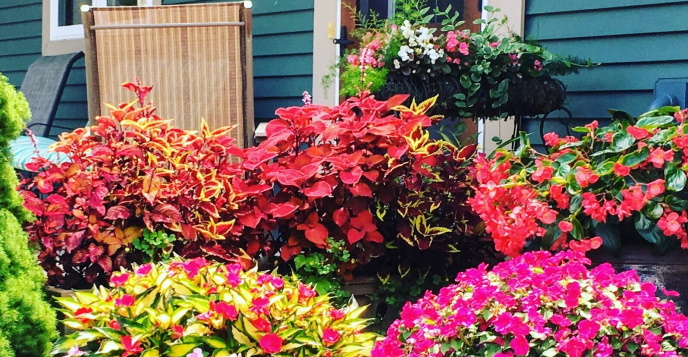 Enjoy the remnants of summer as they wane. Look forward to change and prepare your hearts for new opportunities. Find something extraordinary and share it with a friend.