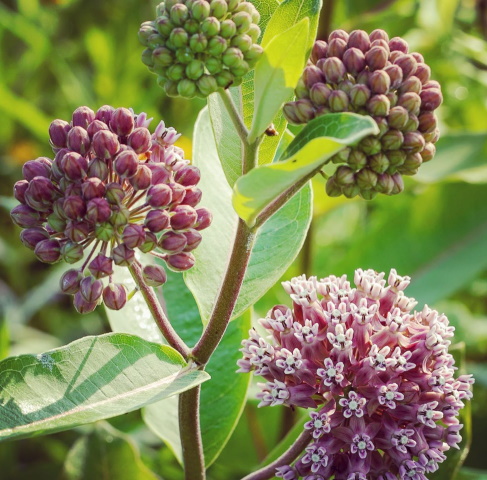 I live in an area of Wisconsin known at the Driftless Area. I am not a geological expert, but I understand during the ice age, the glacier covered most of Wisconsin and skirted this area leaving a completely different landscape with unique rock formations. This driftless concept was never explained to me during my informative years and has only recently been thrust forward because of my interest in watercolor painting. I began hearing this driftless term when looking for art shows and found some special shows devoted to driftless area artists. Then recently when our local historical museum expanded, it reinvented itself as the Driftless Historium, kind of a cool name with a bit of a Victorian nature. In my quest for locations to display my watercolor paintings, I approached the Driftless Historium with some new products and as a result, they suggested I paint prairie flowers because they fall into their Driftless concept.
I have done several floral watercolor paintings and this seemed to be a logical step, helped limit my scope of subjects and I found myself in research mode. During the research process, I found a local remnant prairie on Instagram called Moely Prairie. It is only 30 miles from my home and I was permitted to use their wonderful photos, which was great considering it is tough to photograph prairie flowers in the winter. During my quest, Moely Prairie posted a Milkweed Plant Flower as a reminder of the connection between Milkweed plants and Monarchs. My normal tendency is to zoom in close to a flower to extract the more interesting details within the flower itself. I had never looked a Milkweed plant flower before, but I became captivated by the five little nectar cups around the floret and the petals that pointed down instead of up as most flowers try to display their pretty parts. I started to look into the reason for this interesting display.
I became a bit obsessed after awhile when I started to read about the claw-like thorn that came up from the cavity around the cups. Instead of nice little pollen granules that stick to the bee or insect, a pollinator slips off the downward turned petal and a sac of pollen attaches to its leg. It has to be pretty strong to pull its leg out or it may stay stuck on the plant and die. It is pretty hard to explain how this works, so I have placed a YouTube video below so you can get a better explanation.
The other cool thing about the Milkweed plant is the connection with the monarch butterfly. The monarch caterpillar eats milkweed exclusively because they are not affected by its toxic sap, but birds find the caterpillar unappetizing. Unfortunately, the number of Milkweed plants is diminishing because they aren't a flower garden plant and prairies are dwindling so Monarchs are dwindling also. I recommend doing some research of your own and look around for opportunities to spread Milkweed seed if you get a chance. Maybe plant some in your yard where they can co-exist with other perennial flowers, or contribute to a prairie restoration group to help the Monarchs continue to thrive. Below is the completed Milkweed Plant Flower painting and the original was given to my Granddaughter for her birthday. I have provided the Driftless Historium with Watercolor Print Blocks displaying this and other prairie flowers and they will be for sale at their gift shop soon. Keep the wonder going Extraordinarians.