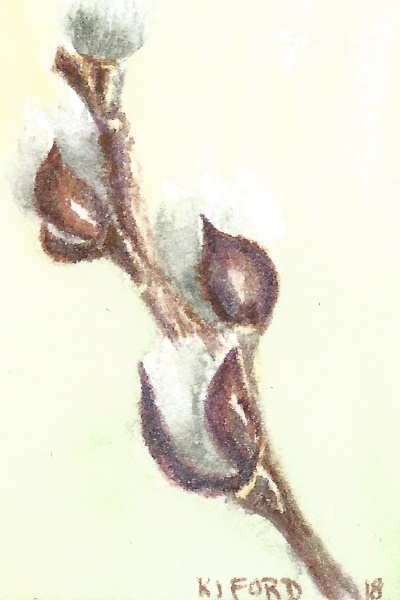 I was searching the World Wide Web about a year ago when I came across an article about ACEOs. What the heck is an ACEO I wondered? Well it is an Art Card Edition or Original. Okay, that makes no sense at all, so I searched for more information and it turns out there are a world of collectors that buy paintings specifically made on 2.5 x 3.5 inch cards. Ebay appears to be the best buy and sell for ACEOs.
I thought, with my level of patience, maybe I should start making ACEOs and selling them. I can make a complete painting in 1 to 3 hours, mount them and sell them at art shows and my followers can have an original artwork for less than $50. And so, I have created over 30 tiny water media paintings in the last year. They are so much fun and rewarding.
Well I looked into the "tiny" art concept a little more and found out there are a lot of different definitions of tiny art and there seems to be a difference in maximum size for these art pieces, some ranging up to 10 x 10 inches. That was kind of surprising to me because most all of my paintings have been 5 x 7 in or 8 x 10 in, so I have been painting tiny water media paintings for most of my artistic career.
Reasons for Tiny Watercolor Paintings:
Small studio space
Limited supply storage
Lack of patience
Experimentation
Set up for larger pieces
Just plain cute when done
Fun
I think the biggest reason for creating tiny water media paintings is instant gratification. I have been known to spend 60 hours or more on a detailed medium sized watercolor over the course of a month or more and never knowing when I would be done. I can remove the tape from a tiny painting in less than three hours and be enthralled with a new work of art.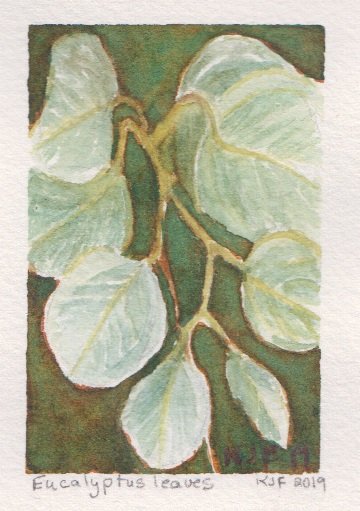 I also love selling these tiny wonders, because I really love to provide original art to my collectors. In this digital world there are a lot of wonderful, reasonably priced reproductions and if one is decorating a home, that is a great opportunity to add beauty, but oh, how much more precious is that one of kind piece no one else in the world will have sitting on your desk or hanging on your wall.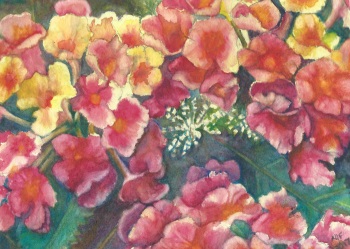 If you are wondering where you can buy these Tiny Water Media Paintings of mine, I always have tiny paintings at art shows and live events.