"Remembering the lovely things we have forgotten is one of the reasons for all art."

Madelein L'Engle
Capturing Unexpected Comfort and Beauty
A beautiful piece of art can nourish your soul just as comfort food nourishes your body. Ordinary objects are often overlooked as objects of beauty, but it is the ordinary that provides comfort. On these pages you will find watercolor paintings capturing unexpected comfort and beauty your soul craves.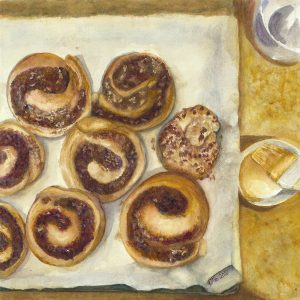 Change your perception of the ordinary by subscribing and receive a printable reproduction of "Ready for Icing" along with a Sneak Peak link to the "Creative Workbench Series".
Creative Workbenches
I am creating a new series of watercolor color paintings providing never-before-seen look at the workbenches of creatives. I define creatives as imaginative problems solvers. I include engine repairman, jewelers, fly tiers, woodworkers, plumbers, cooks, bakers and yarn spinners and more. It is my mission to share their stories in my watercolors paintings. To find out more information click on the blog link below.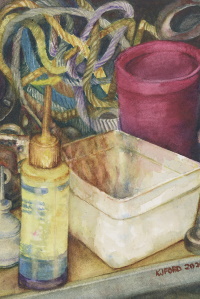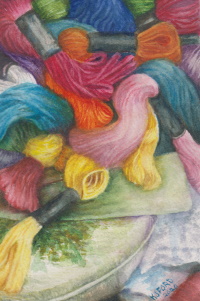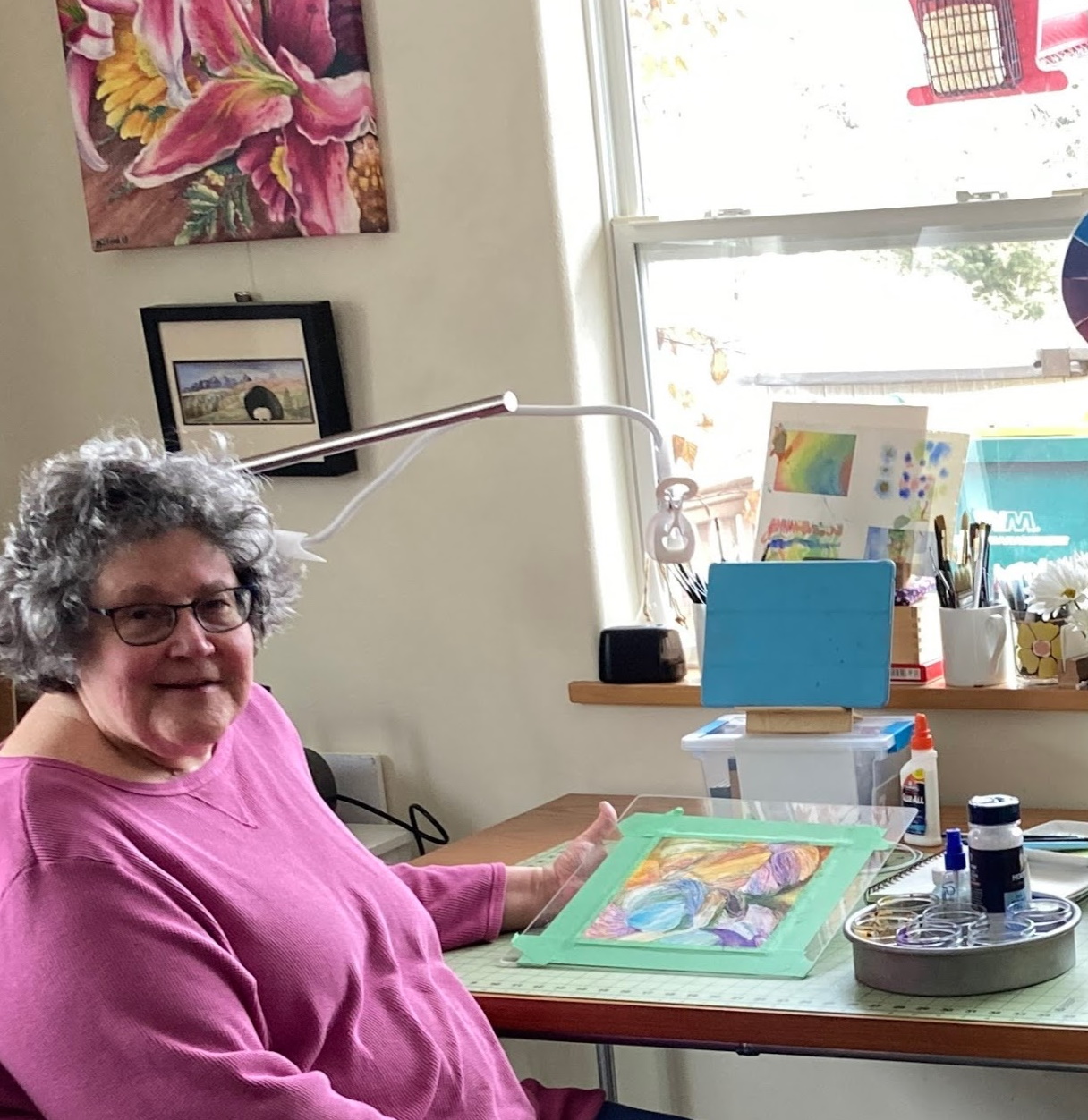 Everything has its beauty but not everyone sees it. Confucius
An Extra on the World Stage
The world is full of wonderful people, created for their specific purpose and perfectly designed which is beautiful to behold but often hidden away among the crowds. I would fall in that category, I would be a perfectly wonderful extra in a film, but never the star performer. The extra role is no less important, but it would take a long time to find me when checking the movie credits.
I was also an alto in the chorus (not too many solo performances for altos), a French horn player in the band (many after beats, few solos), and assistant to the veterinarian not the vet. I was well suited for these roles and performed them perfectly, but probably not roles of notoriety.
I am capturing unexpected comfort and beauty in the ordinary by finding the single blade of grass in an ocean of green. Redefining the beauty of the perfectly adapted and consistent performance of the overlooked in watercolor paintings. In seeking the beauty of the ordinary, I hope to remind myself that beauty is not defined by how I look or how I perform but how I love and support the people around me. Confucius understood, do you?