"Remembering the lovely things, we have forgotten is one of the reasons for all art." Madelein L'Engle
Preserving Memories with Watercolor Paintings
Are you in a time of transition?
Are you downsizing and finding it difficult to let go of objects?
Do you have a special someone that is at a milestone birthday, graduating, getting married, having health issue or end of life?
Creating watercolor paintings that include objects become memory triggers. These object portraits preserve the memory a person by their association to an object, place or time. Commissioning an object portrait will help you let go and move through transitions smoothly. I have created a free, easy guide to help start the process, see below.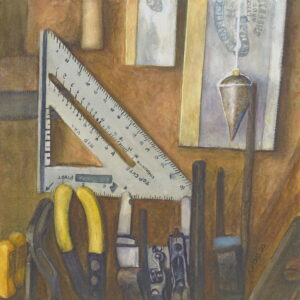 How to Preserve Memories with Watercolor Object Portraits in 5 Easy Steps
Sign up below to receive your guide.
Outreach Program: Lineworkers Fundamentals of Fly Fishing
I learned to fly fish about four years ago with the help of a guided fishing trip. I fell in love with this sport which taught me to refocus from my inabilities to my abilities. I love those tiny to large fly sculptures that I have since used as inspiration for my fishing art. I wanted to share my joy of fly fishing to raise up the next generation of fly fishers. I have created a collaborative program of local guides and instructors to put together a program that covers casting skills with education.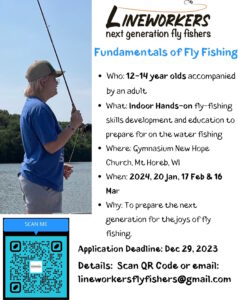 Musky Fly Project
I fell in love with musky flies during a guided fly-fishing trip. Each fly was a perfect sculpture of hook, feathers, tinsel and beads. I try to capture their appearance as they float in water. Preserving memories with watercolor Object Portraits of your favorite flies would be a great way to capture your fishing experience.